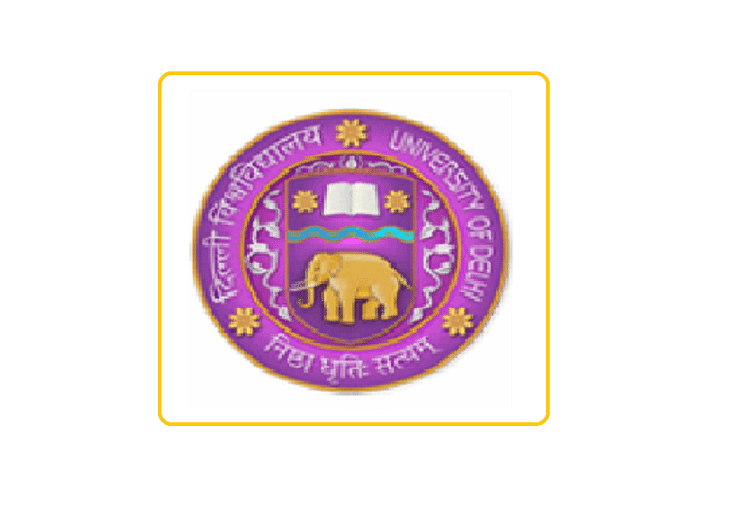 DU
– PC : Self
Regarding the internal assessment for this semester, the University of Delhi on Wednesday issued guidelines to its colleges and departments. Teachers have been asked to give email assignments and internal assessments through an IT tool in an open-book format. DU has also issued guidelines for doing practical's and viva through Skype.
The procedures have been shared with to conduct of Internal Assessment, Practical, Viva-Voce, Projects, Oral (Moot courts), Apprenticeship, Internship, Field Work which are required for completion before the conduct of End Term Theory Examinations.
The notification issued said that instead of class tests, tutorials, and attendance in the internal assessment, only the internal assignment will be considered as the basis. "Students must submit a solution to the assignment to teachers via email within the stipulated time.
After the assessment, the teacher will submit the results to the principal or department head for the postgraduate classes. The students doing internship/ apprenticeship will be given the facility of university work from home, which will be clubbed with class assignments later. For research students, the evaluation will be done by written assignments based on work done prior to lockdown.
Evaluation of Dissertations of UG/PG programs is to be conducted by written assignments based on the work carried out by the students before the lockdown (i.e. March 20, 2020). Such evaluations are to be performed in the form of written assignments by the respective teacher through e-mails within a defined time period.
In the present scenario, the appropriate measure has to be adopted to facilitate the UG/PG students pursuing Projects/Dissertation, accordingly review-based/secondary data-based projects or software-driven projects shall be accepted by the college/ department instead of laboratory-based experiments or field/ survey-based assignments to these students.