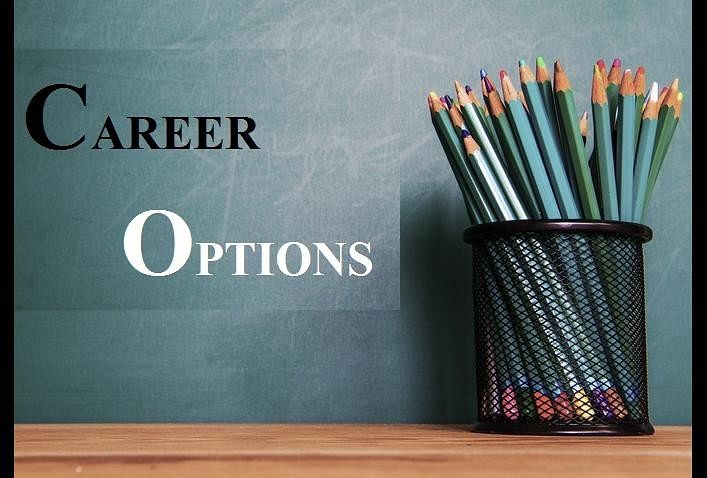 Career After Class 12th
– PC : My Result Plus
Students who have appeared for the Intermediate Board Exams this year will be further looking for a brighter career. Every student wishes to choose the career of their interests after class 12th through which they can get a good job and can earn better. Sometimes it becomes a difficult situation to choose bachelor courses after class 12th. Some students wish to choose job oriented diploma and certificate courses while some students go for bachelor and master degrees.
Keeping in mind the dilemma to choose a career after 12th, the team of 'My Result Plus' has prepared a list of some Bachelor degree programmes available for the Commerce students who haven't picked maths as their subject.
Students who have pursued Class 12th from commerce stream with maths can also check the list and can search more about their interested fields during this lockdown.
BCom – Bachelor of Commerce
BCom is the most preferable course for commerce students after class 12th. The duration of this bachelor degree programme is 3 years. 
BBA – Bachelor of Business Administration
After BCom, the most popular course among the commerce students is Bachelor of Business Administration or BBA. It is also a 3-year long bachelor degree programme.
LLB – Bachelor in Legislative Law
Students who have an interest in legal manoeuvre can pursue the LLB course after class 12th. Through this course, students will get in-depth knowledge of Indian law. Generally, the duration of this course is 3 years while with integrated law programmes the duration of this programme extends to 5 years. Integrated law programmes include:
BMS – Bachelor of Management Studies
BMS is a general management course which provides students with in-depth knowledge of the core subjects of management. It is a 3-year long academic program.
Chartered Accountant (CA) & Certified Management Accountant (CMA)
The CA & CMA is a very popular course among commerce students and a very popular profession. Students who pursue commerce without maths also opt for these courses for a bright future and huge earnings.
Company Secretary (CS)
Same as CA & CMA, CS is also a very famous course among the commerce students. Through CS aspirants get recruited to managerial and senior posts in MNCs.
Register here For UP Board 2020 Class 10 & UP Board 2020 Class 12th Results.
BFT – Bachelor of Foreign Trade
The duration of this bachelor programme is 3 years. Through this course, students will get in-depth knowledge of the foreign trade sector. 
Travel and Tourism Courses
The bachelor degree in Travel and Tourism provides a wide opportunity to become a self-employed person. Through this 3 years bachelor course, students will get to know about the tourist Resort Planning, Tourism, Foodservice Management, Intercultural Communication, etc. These courses can be;
BBA in Travel and Tourism Management
Bachelor in Travel and Hospitality Management
BA in Travel and Tourism
Event Management Courses
The duration of this bachelor programme is 3 years. The course provides a promising future through Event Management, Event Planning, Event Coordination. Name of some Event Management bachelor degree programme;
BBA in Event Management
Bachelor of Event Management
BA in Event Management
Hotel Management Courses
The course enhances the skill in food and beverage service, management, business administration, eco-tourism, sales and marketing etc. Students can pursue the Hotel Management Course through following Bachelor programmes;
Bachelor in Hospitality and Catering Technology
Bachelor in Food and Beverages Production
BBA in Hotel Management
Bachelor in Catering Management
BA in Culinary Arts
BA in Hotel Management
To read more related stories, Click Here
 

Related Articles

on Board of High School and Intermediate Education UttarPradesh Allahabad