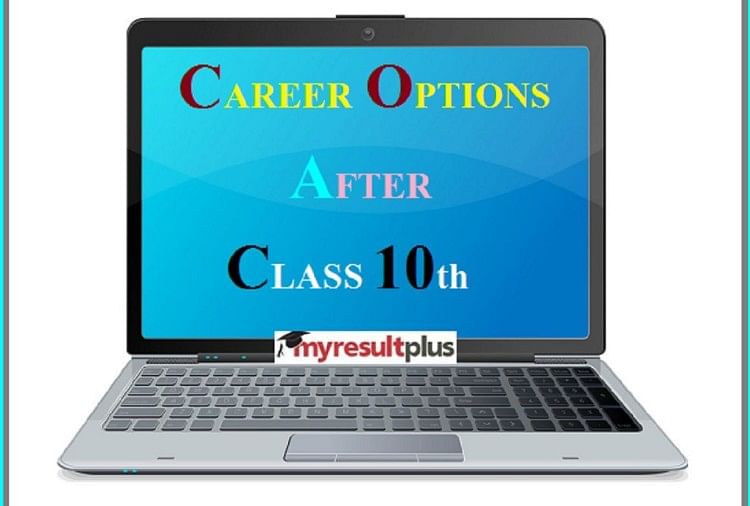 Career After Class 10th
– PC : My Result Plus
Students who have appeared for Class 10th Board Exams 2020 are busy in future planning about their career and dream. After class 10th, some students decide to continue their education and some students decide to pursue diploma courses and to earn a job earlier. While some students might be looking for Short term courses which can enhance their skill and knowledge. 
Today the team of 'My Result Plus' has prepared a list of short term diploma courses (6 months or 1 year) which will be beneficial to all students. Through these courses, students can continue their education or can get a better job and a huge salary after years of experience.
Career After Class 10th: List of Short Term Diploma Courses
DTP – Desktop publishing (DTP) is the creation of documents using page layout software in a computer. Students can use their DTP skills and software to create graphics on common paper, book publishing, retail package designs and outdoor signs.
PGDCA – Students who are interested in computer applications programme can opt for Post Graduate Diploma in Computer Applications (PGDCA). Through this programme, students will get professional knowledge in computer applications.
Tally – Tally is a software that is used to handles accounting, inventory management, order management, tax management, payroll, banking etc. Students who wish to take the commerce stream after class 10th can learn this short term course.
Internet – Students Interested in computer applications can also join the specialisation course of Programming the Internet of Things (IOT). Through this course, the student will get to know a lot about Internet
Graphics – Students can also join graphics designing course after class 10th. Graphics are visual images or designs on some surface, such as a wall, canvas, screen, paper, or stone to inform, illustrate, or entertain.
Animation – A diploma in 3D animation will provide you with various methods and techniques to create animations and drawings for a bright career in the film and gaming industry. This computer-based knowledge will help you in enhancing your video editing skills.
Web designing – A diploma course in web designing will help students to get familiar with varied concepts like JAVA script, HTML, Adobe Premiere, Photoshop, Search Engine Optimization and web page designing.
 

Register here For UP Board 2020 Class 10 & UP Board 2020 Class 12th Results.
Related Articles

on Board of High School and Intermediate Education UttarPradesh Allahabad