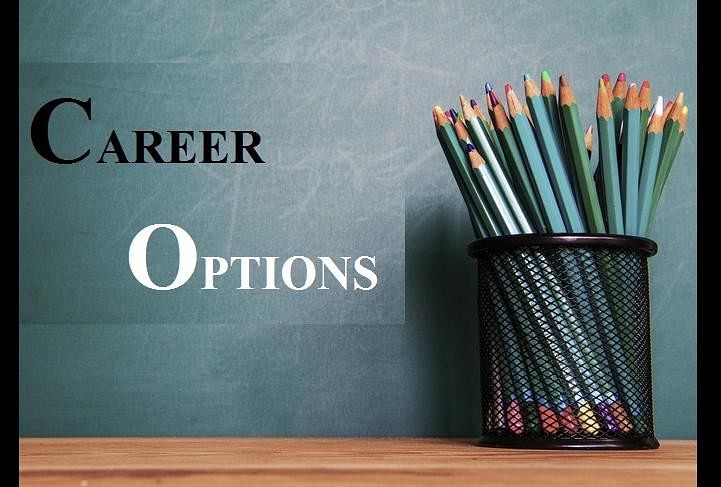 Career After Class 12th
– PC : My Result Plus
Students who have appeared for the Class 12th Board exams from Arts stream would be planning for the future career. Alike Science and Commerce Stream, Arts stream is also a popular stream among the students as it offers many new and exciting opportunities to the students. There are many emerging areas where the demand for Art stream professionals is increasing rapidly. 
Here the team of 'My Result Plus' has brought you a list of bachelor courses through which students can make a bright career. Also, the students can grab a high salary package jobs through these courses. 
Career After Class 12th: List of Bachelor Courses
 
Bachelor of Arts [BA]
Bachelor of Arts [BA] (English)
Bachelor of Arts [BA] (Hons. English)
Bachelor of Arts [BA] (English Literature)
Bachelor of Arts [BA] (Economics)
Bachelor of Arts [BA] (Hons. Economics)
Bachelor of Arts [BA] (History)
Bachelor of Arts [BA] (Hons. History)
Bachelor of Arts [BA] (Political Science)
Bachelor of Arts [BA] (Hons. Political Science)
Bachelor of Arts [BA] (Sociology)
Bachelor of Arts [BA] (Hons. Sociology)
Bachelor of Arts [BA] (Hindi)
Bachelor of Arts [BA] (Hons. Hindi)
Bachelor of Arts [BA] (Hindi Literature)
Bachelor of Arts [BA] (Geography)
Bachelor of Arts [BA] (Hons. Geography)
Bachelor of Arts [BA] (Sanskrit)
Bachelor of Arts [BA] (Hons. Sanskrit)
Bachelor of Arts [BA] (Psychology)
Bachelor of Arts [BA] (Hons. Psychology)
Bachelor of Arts [BA] (Education)
Bachelor of Arts [BA] (Hons. Education)
Bachelor of Arts [BA] (Philosophy)
Bachelor of Arts [BA] (Hons. Philosophy)
Bachelor of Arts [BA] (Public Administration)
Bachelor of Arts [BA] (Bengali)
Bachelor of Arts [BA] (Hons. Bengali)
Bachelor of Arts [BA] (Mathematics)
Bachelor of Arts [BA] (Home Science)
Bachelor of Arts [BA] (Journalism)
Bachelor of Arts [BA] (Journalism and Mass Communication)
Bachelor of Arts [BA] (Tamil)
Bachelor of Arts [BA] (Marathi)
Bachelor of Arts [BA] (Kannada)
Bachelor of Arts [BA] (Music)
Bachelor of Library and Information Science [B.LIB.I.SC]
Bachelor of Social Work (BSW)
Amar Ujala's result website result.amarujala.com is going to provide the UP BOARD Result 2020 for class 10th and 12th. Students can register themselves through the following link provided here for hassle-free results.
 
Results (Year-2020)