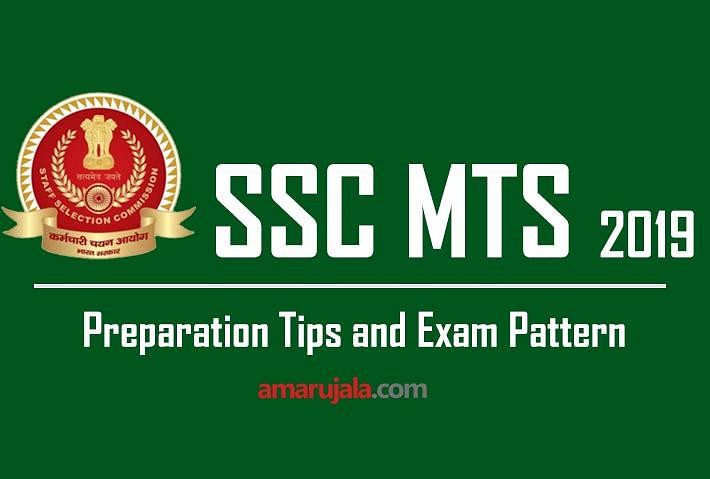 SSC mts
– PC : Rohit Jha
The Staff Selection Commission (SSC) is conducting a test for recruitment of Multi-Tasking Staff (MTS). The SSC MTS online exam (Type 1) will begin from August 2-September 6, 2019. The descriptive exam (Type 2) will be conducted on November 17, 2019.
As SSC MTS aspirants have some time for preparation for the exam. It will be good if candidates start revising all the topics now. It is always better to start preparation as early as possible.
Through these exam tips, aspirants can start their preparation for the SSC MTS examination.
Syllabus of the exam
SSC MTS examination carries two papers i.e., Paper (Type 1) and Paper (Type 2).
Paper (Type 1) question will be Objective type (MCQs). On every wrong answer, 0.25 marks will be deducted. The question paper will be set up in both languages– English & Hindi.
Subjects are:
General Intelligence & Reasoning- 25 Marks
Numerical Aptitude- 25 Marks
General English- 25 Marks
General awareness- 25 Marks
 
– Paper (Type-2) will be descriptive type and qualifying, comprising of short essay/letter to be written in English or any other language.
Subjects: Short Essay/Letter in English or any other language included in the 8th schedule of the constitution – 50 Marks.
Preparation Tips
– Questions on general intelligence and Reasoning will be non-verbal. This section is high scoring, so candidates need to focus more on this part.
– For general intelligence and Reasoning candidates should focus on important topics such as:
Similarities and differences
Space visualization
Problem-solving
Judgement
Decision Making and non-verbal series etc
– Questions on Numerical Aptitude take more time to solve the problem. Candidates should save time from Reasoning, English and other subjects and do the practice of Numerical questions.
– For Numerical Aptitude, candidates should focus on important topics such as:
Number system
Decimals and Fractions and relationship between numbers
Percentage
Ratio and proportion
Mensuration
Time and Distance
Geometry, Trigonometry
HCF & LCM
Questions in the English Language will be simple. Questions will be of a level that an average metric qualified candidate will be in a position to answer. English part is very useful in scoring marks.
In this section, candidates need to focus on some selected topics, such as
Vocabulary
Grammar
Sentence Structure
Synonyms
Antonyms
Idioms & Phrases
To qualify a general awareness examination, candidates need to focus on questions related to everyday observation and Experience, Sports, History, Culture, Geography, Economic Scene, General Politics. The questions will also be designed to test knowledge of current events.
– After covering the whole syllabus, candidates should do the practice of Mock test papers or previous years question papers. It will help the candidates to understand the pattern of the paper.
– There are many books available for SSC MTS examination preparation. Candidates can start their preparation by preferring those books. The candidates can buy the book from the shop or they can order online also.